Homemade facial masks are ideal to flatter the face, which is why most women have them in their care routine and use them as beauty allies. Having oily skin is not synonymous with having a hydrated complexion. No matter how oil the face produces, if the skin is not constantly cared for, it can also become dehydrated. To obtain a hydrated complexion, you can opt for hydrating facial masks that provide benefits for oily skin. You can also make DIY moisturizing facemasks as well.
Homemade facial masks to hydrate the face
Fruit mask

There are types of fruits that can hydrate our skin due to their high water content. One of the foods that has the best effect on these treatments are bananas that you can make a paste to apply on the face and neck gently. Wait about 15 minutes and remove the mask with cold water to activate blood circulation.
Egg and honey mask
By combining the properties of the egg with those of the honey, skin cells can be rebuilt. Therefore, take a small container, beat the egg white and add the honey and lemon juice mixture to the bowl. Apply it on the face in circular movements and let it work for about 20 minutes.
Yogurt mask
Wrinkles begin to be characteristic of our face as the years go by, so with a mask it is possible to smooth them. Mix a natural yogurt with a tablespoon of fennel seeds and leaves of the same plant. You must get a homogeneous cream to apply it and leave it to act for 20 minutes. Your skin will thank you!
Tomato mask
This food has the perfect properties to hydrate, tighten and exfoliate our skin, so if you want to eliminate those annoying pimples, follow these steps: chop a tomato and wipe it over your face, leaving it to act for 15 minutes. Finally rinse it off with warm water and you will see the results!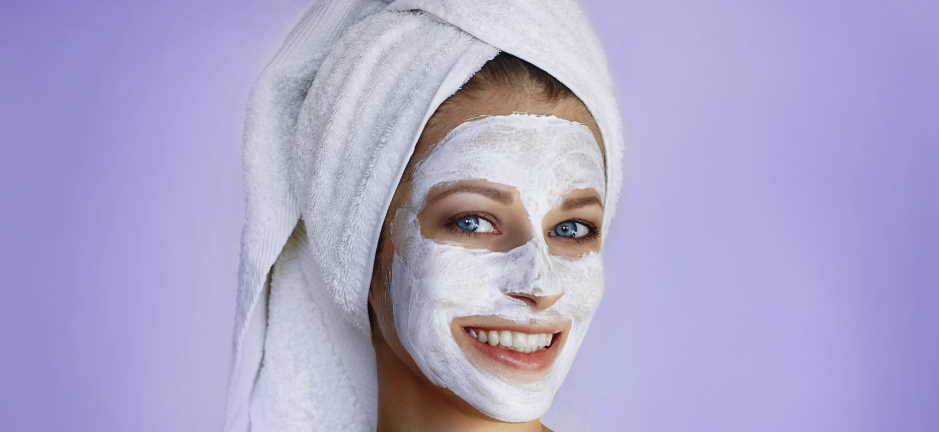 Strawberry mask
In case of having dry skin, strawberries mixed with honey serve to hydrate and nourish it. Apply this mixture on your face and let it work for 20 minutes. Finally remove it with cold water and feel how you get more shine on your skin.
Homemade chocolate mask
The best thing about this type of mask is that it works well for all skin types. Mix in bowl two tablespoons of unsweetened cocoa, a teaspoon of olive oil and another of cream, whichever you normally use. The result will impress you due to the great antioxidant capacity of cocoa.
Exfoliating masks
These types of masks are perfect for skin care, but you must bear in mind that you cannot abuse them. It is not necessary to spend a large amount of money on this type of treatment since with products that you have at home you can make the perfect masks for a healthier and younger skin. All these tips to moisturize face skin at home are extremely helpful indeed.