Although they are much less noticeable in curly manes, having the ends somewhat dry and split is normal for any type of hair. Next, a series of tips to take care of dry hair ends are offered to you so that the ends of your hair look healthier and with a natural shine.
Tips for caring for the ends of the hair
If you want your ends to be more nourished, it is advised you to comb your hair regularly. The root of your hair is oilier and if you comb it with an appropriate brush, you can make the fat from the roots reach the ends and thus keep them hydrated.
Avoid using a hair dryer or tools that emit heat as it also affects the ends. It is an inappropriate habit, but if you do it, it is better to keep them at a safe distance from your hair so that excess heat does not open or dry out your ends.
Helping you with a good moisturizing mask to care for and nourish your hair is always a good idea. Choose a mask with properties that adapt to the specific needs of your hair.
Ingredients that hydrate and protect the ends
Many nourishing ingredients help you improve the hydration of the ends of your hair. There are home remedies for dry ends that are very much helpful indeed. Among them, the almond oil, along with a little beaten egg and a tablespoon of honey can be highlighted. Apply this mixture to your hair two or three times a week. You can also put a little olive oil at night before sleeping and let it act; you will see how you will notice your ends much softer!
If you do not want to elaborate these treatments because you are lazy, it is advised you to use the Original Remedies Honey Tip Sealer. A restorative remedy for split ends of your hair. Dare to try it!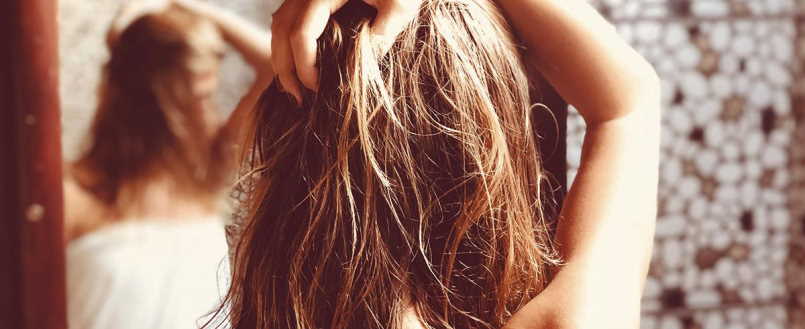 By regularly cutting the ends of your hair, you drastically remove all damaged parts. It is advisable to cut your ends every 2 or 3 months if you want to keep the same shape of your hair. If you wait too long before cutting this part of your hair, the damage can progress, leading to dull, brittle, and dry hair.
Remember also that to have beautiful hair and tips in good condition it is necessary to hydrate yourself properly by consuming enough water, and to eat in a balanced and healthy way, incorporating fruits and vegetables into your daily diet so that your hair will grow healthy and strong from the roots.